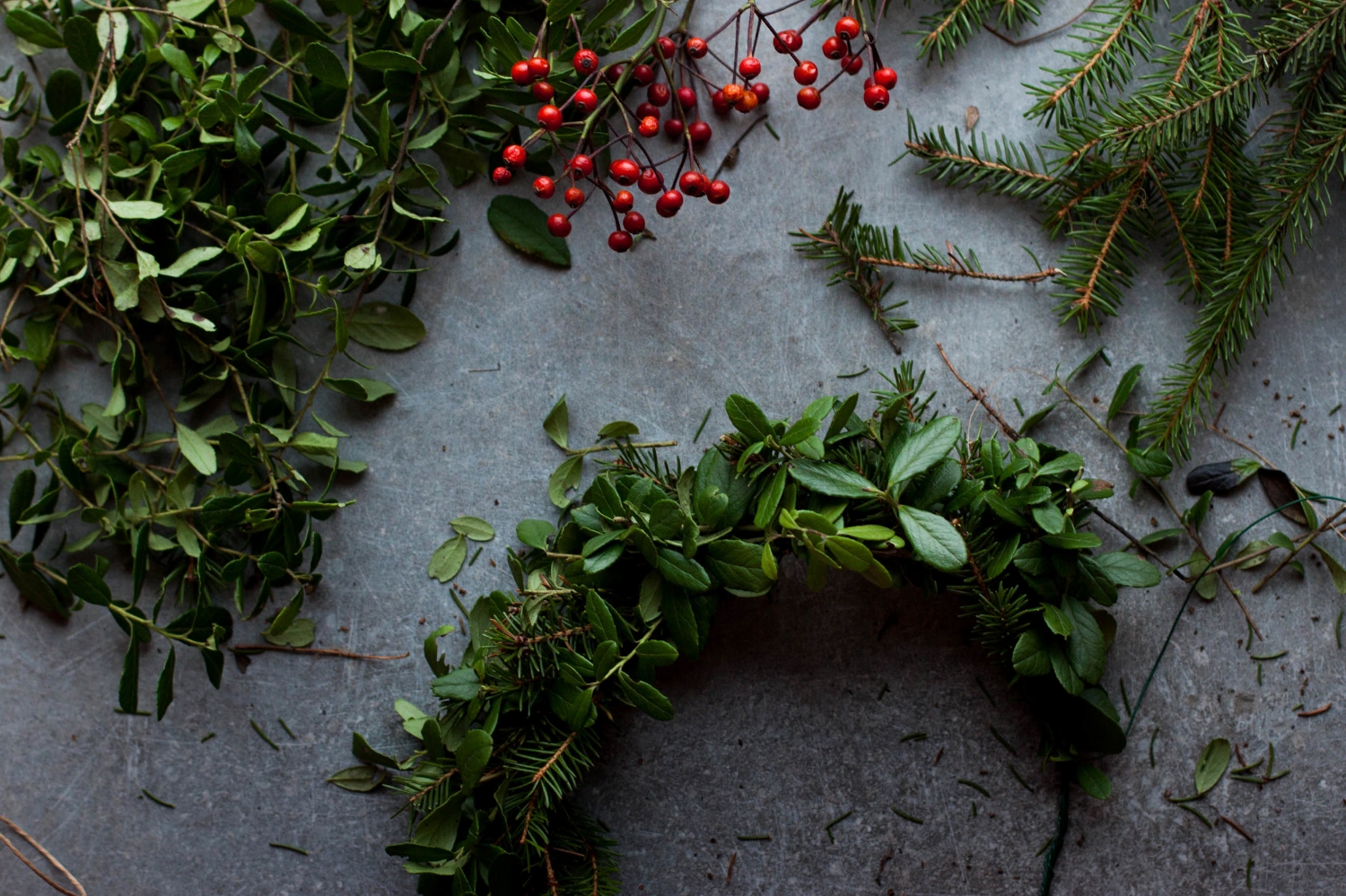 Last week, I made my very own wreath. It was surprisingly easy and quick to make, and I really enjoyed the process of gathering the greens from the forest and turning them into something else, something new. A winter wreath.
To make your own wreath, you need sturdy, green wire. You can also use a wire frame and attach the greens with additional wire. Scissors make the work easier; regular, sharp scissors work fine but I think I'll get floral shears soon. Especially so, as I was at Virpi Mikkonen's (the creative soul behind Vanelja) book launch party yesterday where we not only ate a bunch of delicious treats from her absolutely gorgeous book Kiitos Hyvää but also learned about flower arranging from the talented Hennamari Asunta. Gloves would protect your hands, especially if you work with greens that have needles or thorns. Naturally, you also need greens, preferably evergreen. I gathered lingonberry and fir twigs from the forest and bought a rose hip branch from a florist. For hanging, you need ribbon or twine.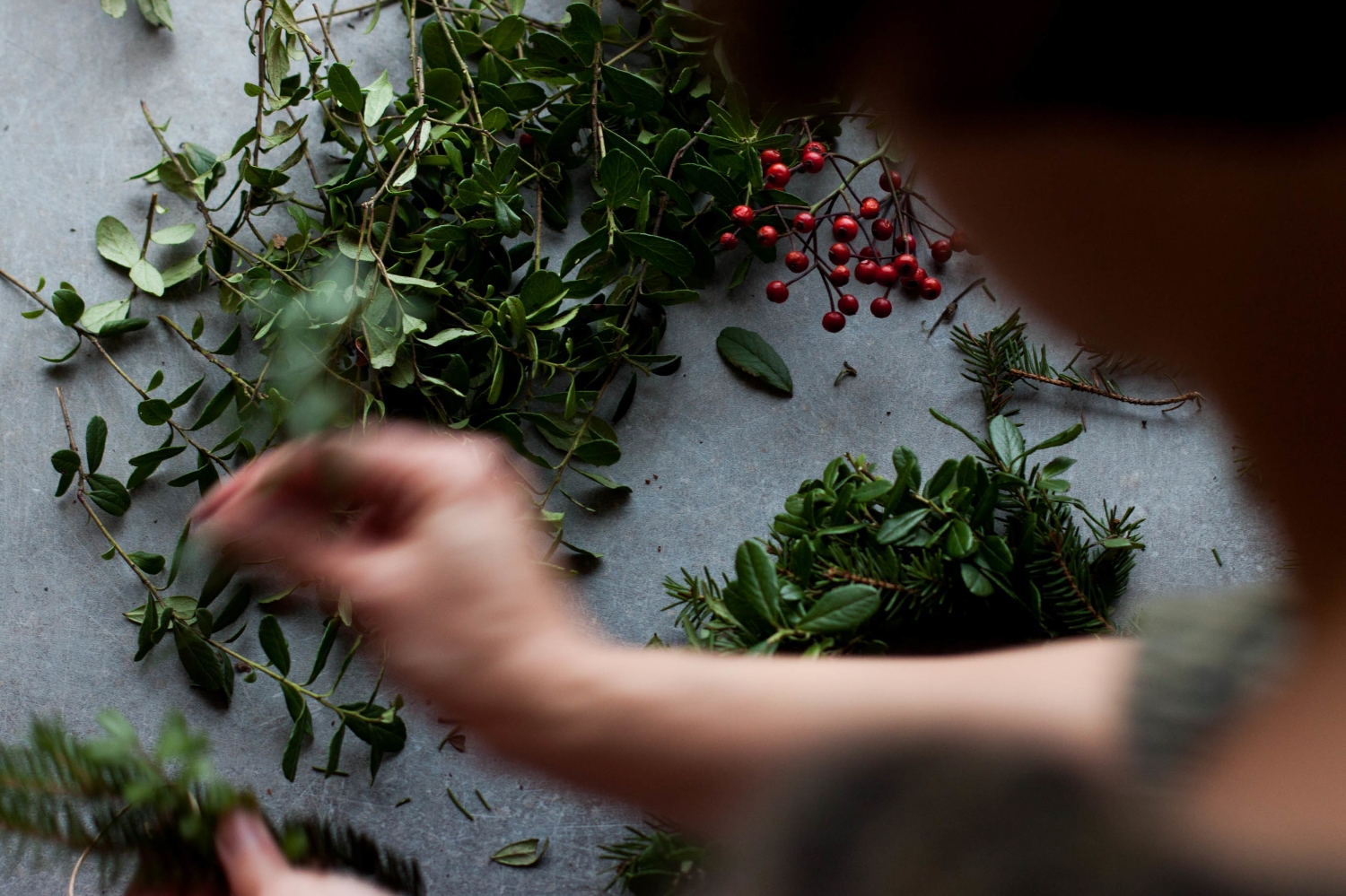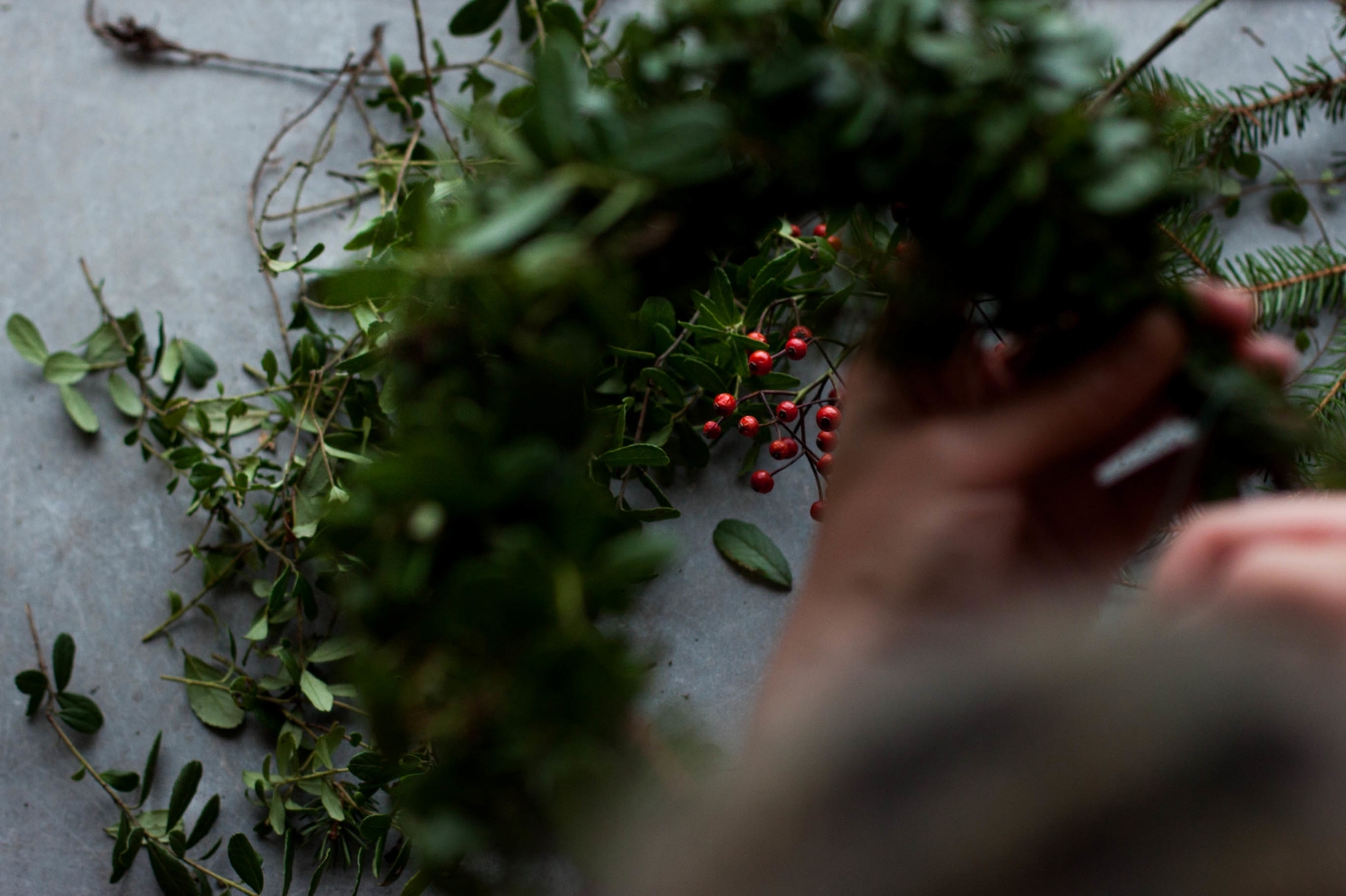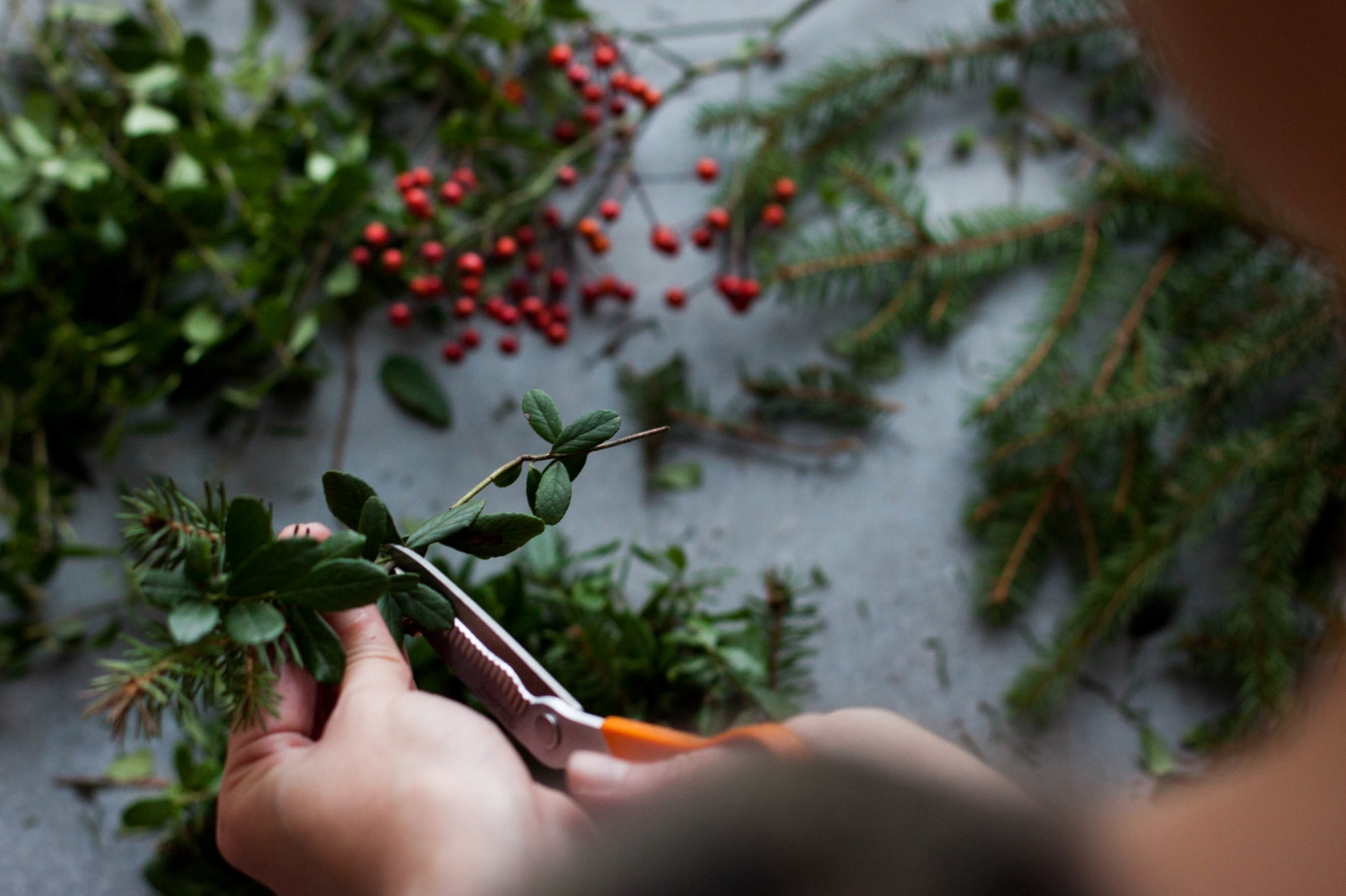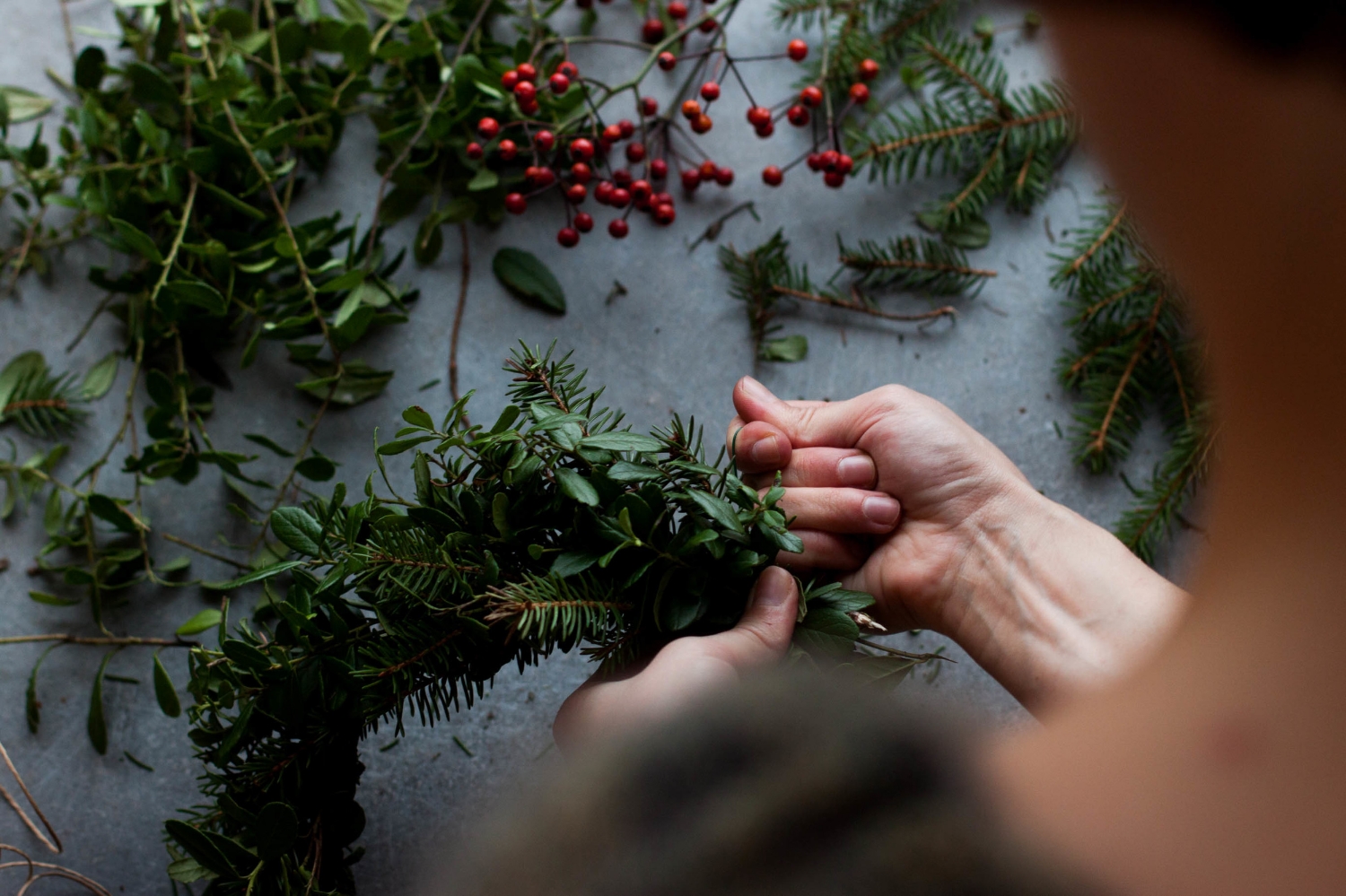 First, you form a sturdy round from the wire. You can skip this step should you use a premade wire frame. Gather a small bundle of greens. Attach it to the wire frame by wrapping wire around the stems and wire frame. Don't cut the wire. Add another bundle and make sure that it overlaps the previous bundle by half. Continue until you reach the starting point. Finally, attach the berry branches.
I made this wreath having St. Lucia's Day on my mind which is celebrated on December 13 (I wrote about it last year). Next week, I'll share a luscious saffron knot recipe with you all so stay tuned.
Have a great weekend!