I feel like we have lost our connection with food. Our relationship with it is often confused and twisted. We tend to malign certain foods, like carbs, sugar, fat, dairy, and meat, while, at the same time, praise others. It's like we want to set strict rules so we can control at least one aspect of our lives. It's harsh, nasty, and, at the very least, exhausting.
I often find myself in places of confusion as I follow the talk about food around me. You know, I've never been a girl of extremes. I like moderation in almost any aspects of life. Food has never been a way for me to control life. Neither has it been an enemy I need to make strategic plans against. Food has been and still is my passion. I was fortunated enough to grew up in a family of food lovers where quality of food was always a priority. It was always about gusto. Never ever was it a thing to be fanatic about.
I want food to be exciting. I want it to inspire. I want food to bring joy, to give you butterflies in your stomach and make you smile. I want it to be a place of peace and comfort. I want food to leave a trail in your brain because memories built around food are special. I want food to take us to places yet unknown to us, to open the doors to different cultures. I want it to bring people together, to connect. I want it to challenge, not to stress. I want food to be the happy unicorn zebra you want to hug and hold dear. I want it to nourish both body and soul.
That's what I want food to be for me, for you. That's what I want this blog to convey.
For the love of food.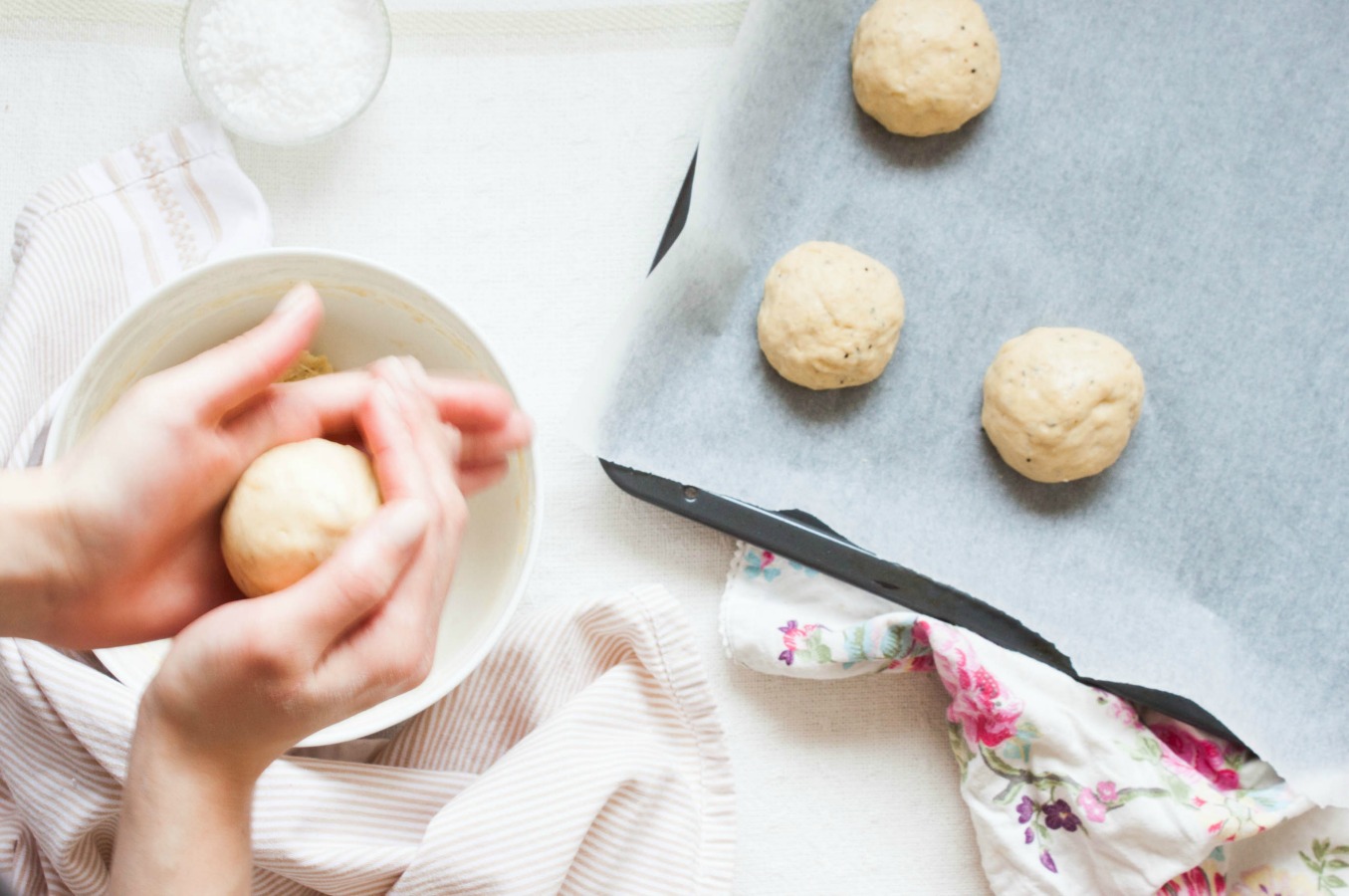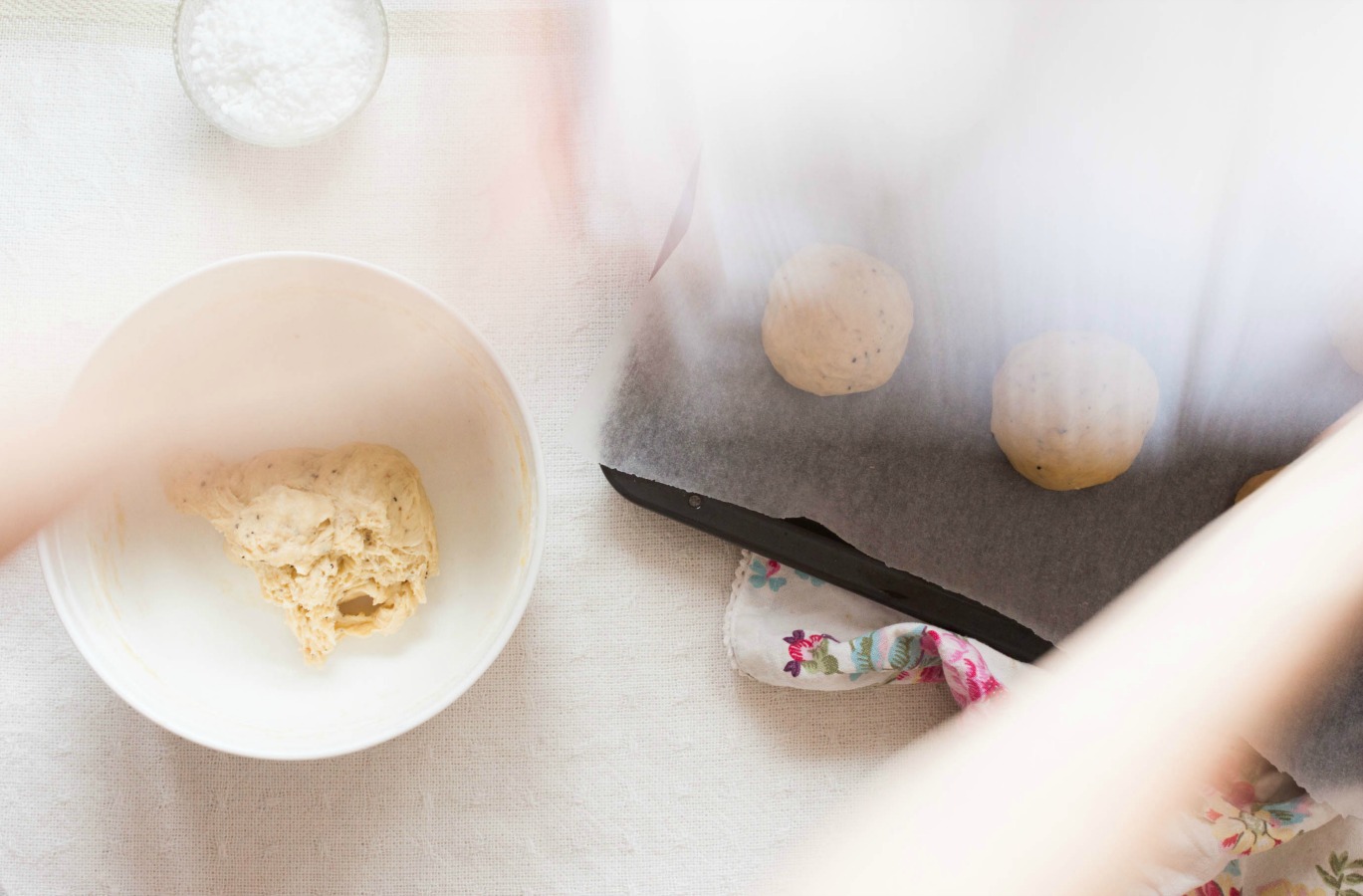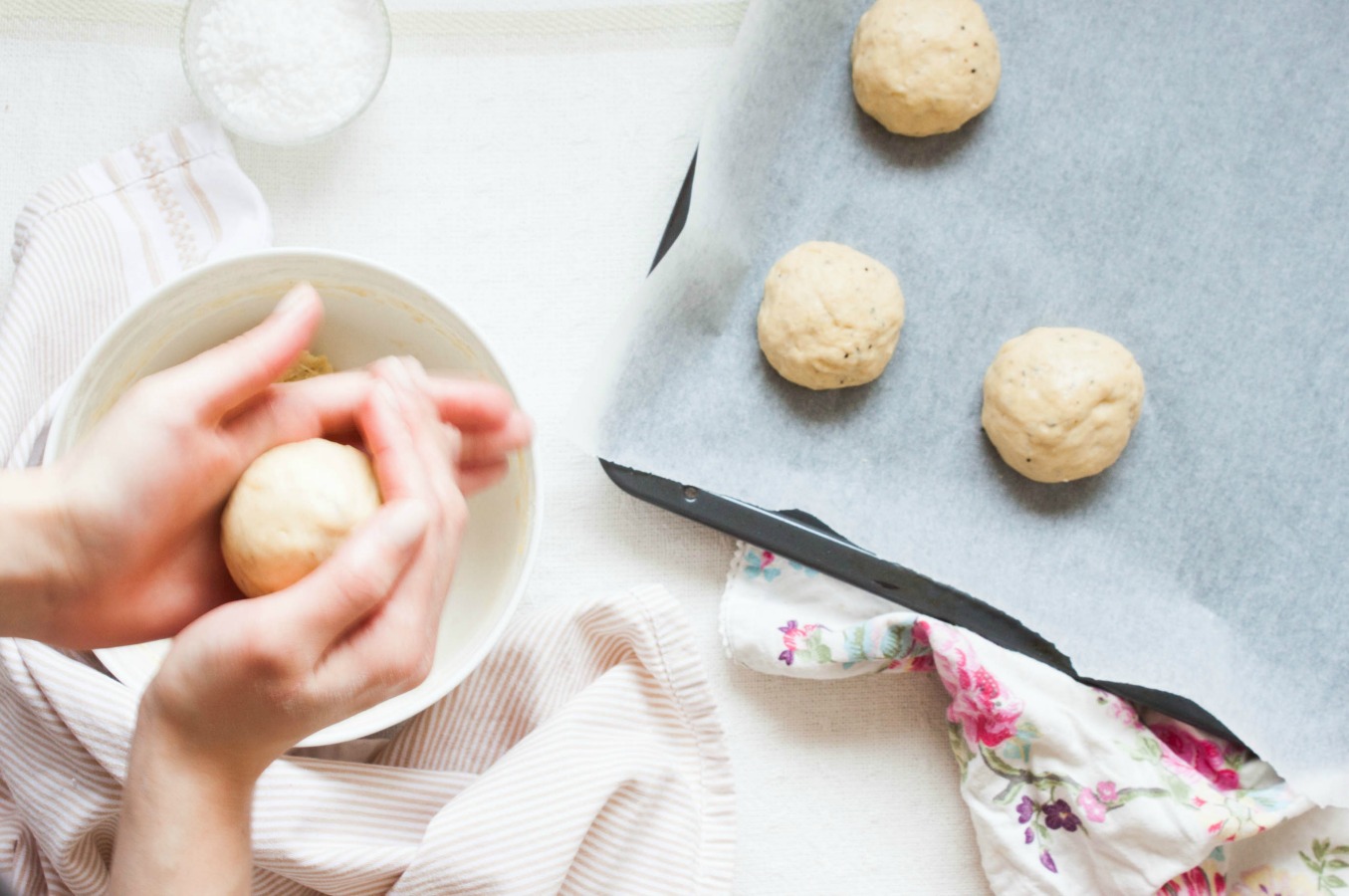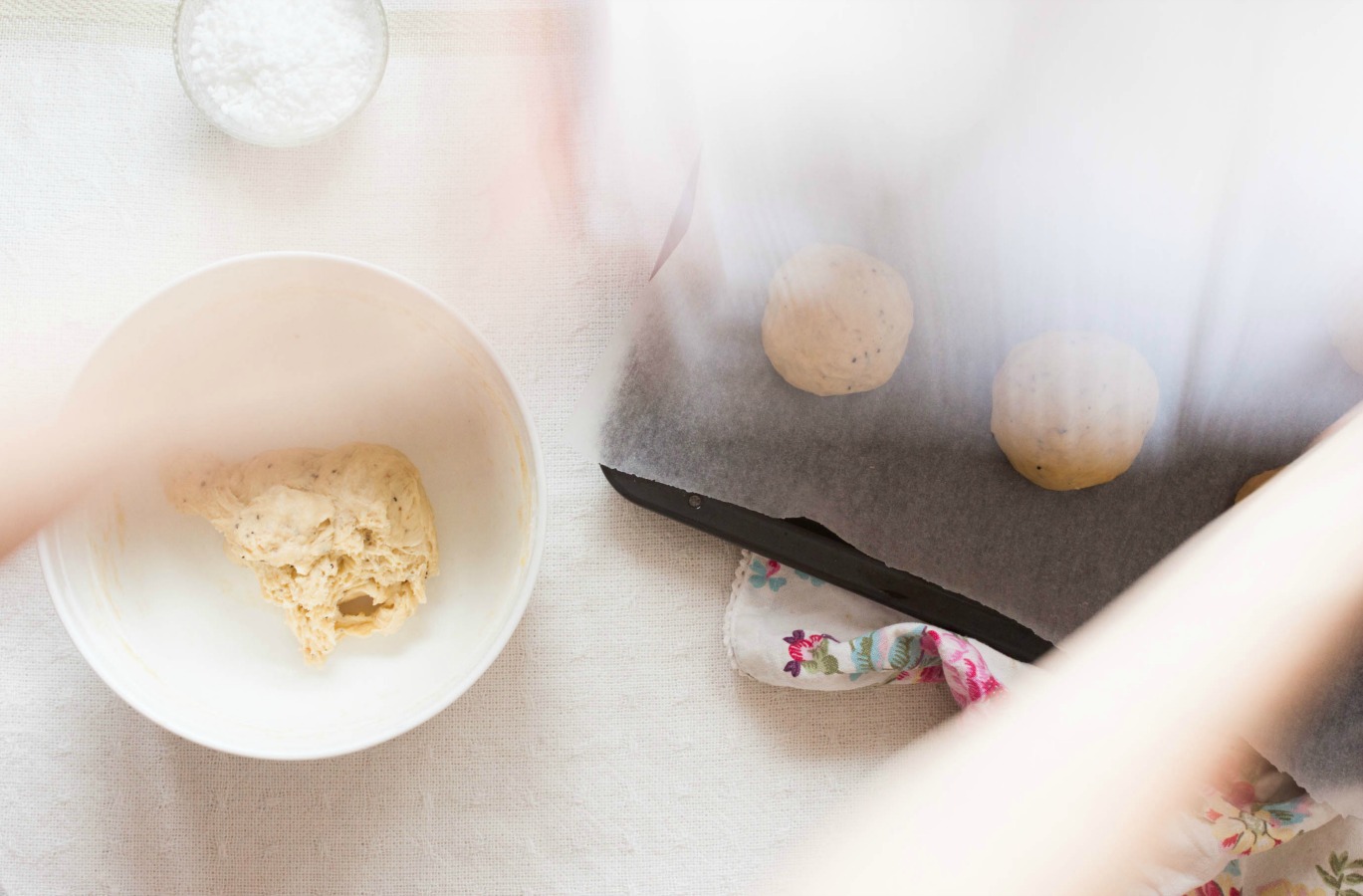 Pulla | Finnish Cardamom-Spiced Sweet Buns
makes about 16 pulla
I could make these in my sleep. That's how well I know this lovely, traditional Nordic treat. Pulla, or bulle in Swedish, are probably the most loved baked good both in Finland and in Sweden. After 7 months (!!) of blogging, it's unbelievable that I haven't posted a single pulla recipe yet. Pulla are slightly sweet and spiced with cardamom, which is, with cinnamon, one of the most used spices in Scandinavian baking. Yes, Scandinavian cuisine is full of surprises as you would rather expect to come across these kind of spices in Indian rather than Scandinavian food. You can find pulla at every bakery, café, and shop around here. If there's a celebration, a variation of this Scandinavian sweet bread is most probably found on the coffee table. But by no means is this treat solely reserved for special occasions. The Swedes call it fika – you sit down together, drink coffee, chat, and usually eat something sweet. You know, here in the North coffee isn't just coffee. It's a way of life. [The average Finn drinks 12 kilos of coffee per year which makes Finland the country with the heaviest coffee consumption in the world.] But no worries: if you aren't that into coffee you can serve them with tea or a glass of cold milk. They will taste equally delicious.
This is the most basic pulla recipe but there are endless variations to discover – cinnamon rolls, braided loaves, "Boston cake" (which has, at least to my knowledge, nothing to do with Boston itself)... I'm eager to share them with you in the future!
A few notes: For the best result, make sure that all your ingredients are at room temperature. You can leave the egg out and, furthermore, substitute the milk with water if you follow a special diet. However, as you can imagine, the most delicious and flavorful result is made with eggs and milk.
 
5 dl (2 cups + 2 tbsp) lukewarm milk (preferably whole milk)
50 g (1.8 oz) fresh yeast (or alternatively 16 g / 0.6 oz instant active dry yeast)
180 g (6.5 oz; 2 dl; ¾ cup + 2 tbsp) granulated sugar
1 ½ tsp fine sea salt
1 tbsp + 1 tsp ground cardamom (preferably freshly ground)
1 egg (M)
910 – 1050 g (32 – 37 oz; 13 – 15 dl; 5 ½ – 6 ⅓ cups) bread flour
170 g (6 oz) unsalted butter, at room temperature
for the egg wash:
1 egg
1 tbsp water
pearl sugar, to sprinkle
 
To make the dough
In a large mixing bowl (you can make the dough by hand, like me, or in a stand mixer), combine the lukewarm milk and crumbled yeast. [If using instant active dry yeast, skip this step. Combine the yeast with some flour and add to the warm, 42°C / 108°F, milk mixture before adding the rest of the flour.] Stir with a spoon until the yeast is completely dissolved. Add sugar, salt, cardamom, and egg and mix until combined. Gradually add about two thirds of the flour and knead. Add butter and knead until well combined. Continue to knead the dough, and gradually add just enough flour so the dough comes clean off the sides of the bowl and doesn't stick to your hand.
Don't overwork the dough or you'll end up with hard buns, not soft as we want them to be. Shape into a ball and cover with a clean kitchen towel. Let the dough rise in a warm, draft-free place for about 1 hour, or until it's double in size.

To shape and bake the buns
Line two baking sheets with parchment paper.
Shape the dough into about 16 equally sized buns and place them on the two baking sheets, spacing them about half the diameter of a bun apart. Cover with a clean kitchen towel and let rise for further 30 minutes, or until they're double in size.
Meanwhile, preheat the oven to 225°C (435°F).
For the egg wash, whisk together the egg and water until combined. Before baking, brush each bun with the egg wash and generously sprinkle them with pearl sugar. Bake the buns on the middle rack for 10 – 15 minutes, or until golden brown. Repeat with the other sheet of buns.
Pulla are best eaten still slightly warm, on the same day. However, you can freeze them once baked and warm them up again when ready to serve.
Real-life notes from a food blogger #1: Taking action photos solo is challenging, to say the least. But I love them too much to be able to stop taking them! Hope you like them too :)
Real-life notes from a food blogger #2: That spring light! Pure magic.