I love cookbooks, they're my weakness. I read them like other people read novels; at the breakfast table, on the beach, before I go to bed, and everywhere in between. There's an ever-changing list of cookbooks I need to buy. It's a real challenge as new, exciting cookbooks are published almost every month and there are still a bunch of classics that I'm short of.
A good cookbooks is not only a selection of delicious recipes. Yes, sometimes mouthwatering and genius recipes alone will do but that really is the exception. As the market is overflowing with cookbooks these days, only the very best survive. I look for a strong author's voice, glorious photography, inspiring recipes, and preferably matte paper (yeah, I have a strong opinion on that one too).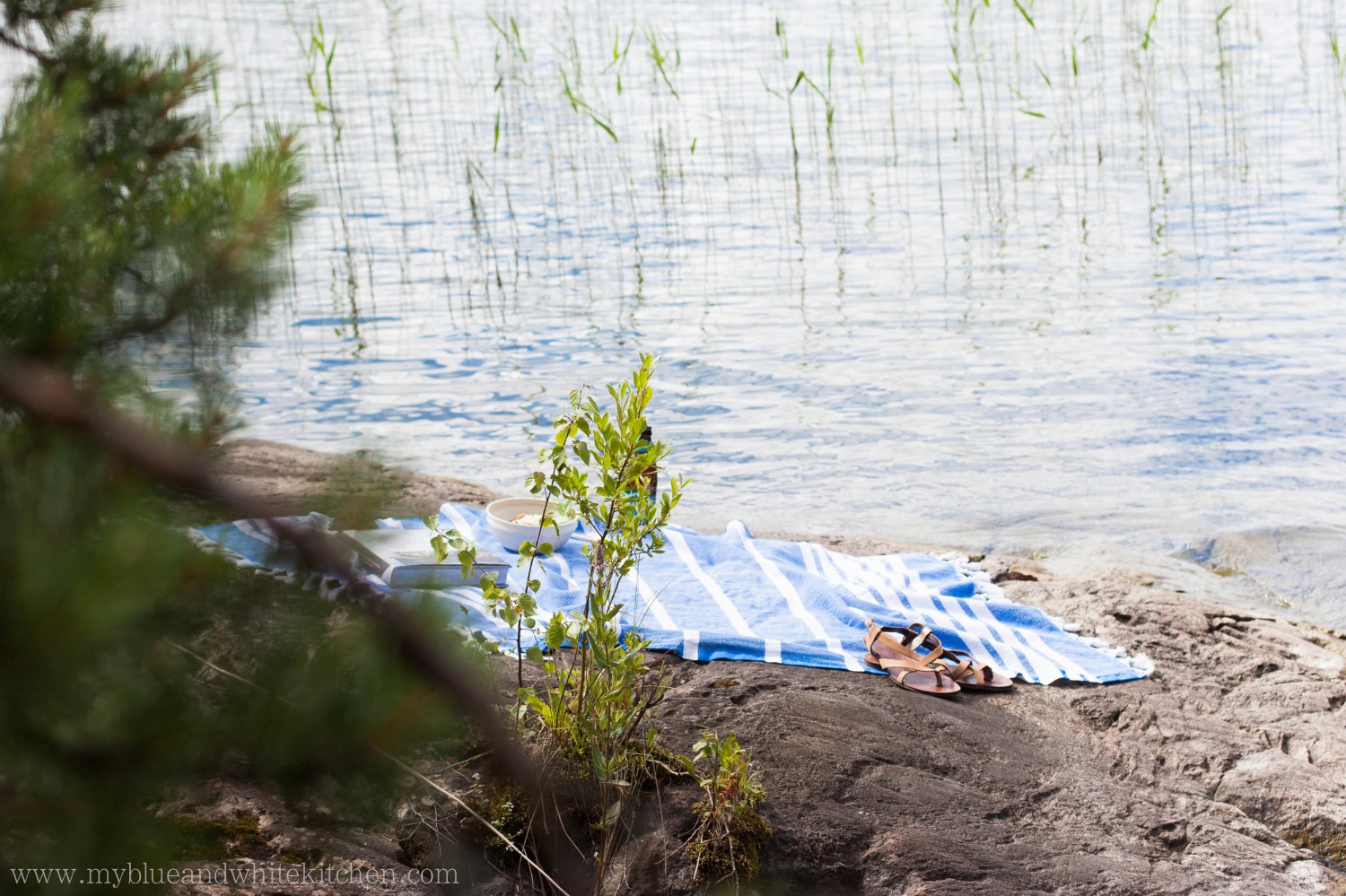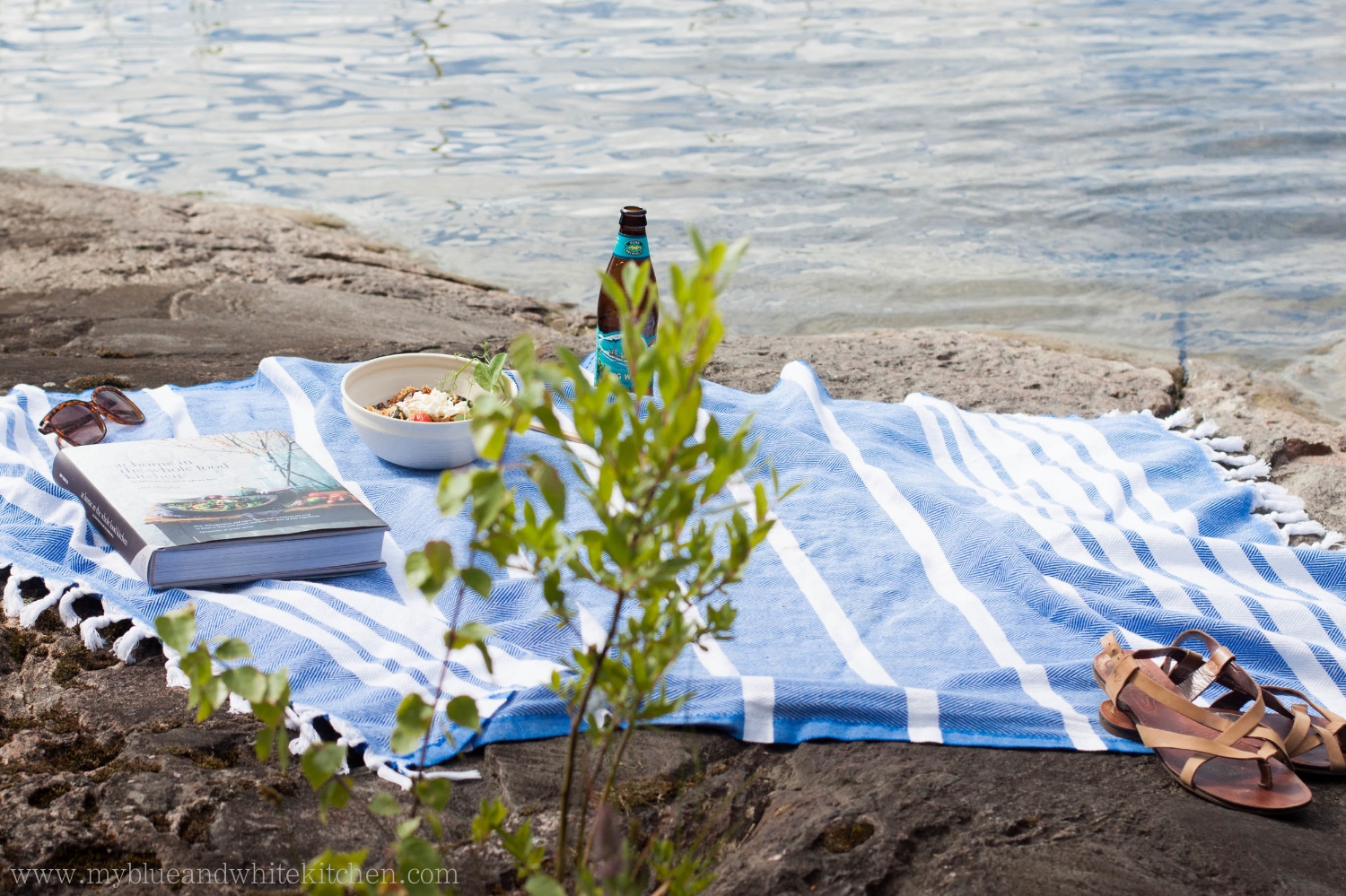 The food world was shaken by excitement when Amy Chaplin published her book At Home in the Whole Food Kitchen: Celebrating the Art of Eating Well in the US last fall. There were blog posts (last minute update: I absolutely love this post from Kathryn of London Bakes!), IG pics of dishes prepared from Amy's book (a special thank you to Sonja of Dagmar's Kitchen for all the inspiration), and a James Beard Award. There was also that spicy chickpea stew Lindsey of dolly and oatmeal blogged about and that I found myself preparing and eating every other week or so. I knew that this was a book that ranked really high on my cookbook wishlist. Needless to say, I was beyond excited when I got an email from Amy a couple of months ago. Would I be interested in a copy of her book that was about to be (finally) published in the UK and Australia in June? Are you kidding me? Yes!
It's hard to live up to anyone's expectations and I must confess that because of all that hype around the book my expectations were pretty high. Amy's book, however, won my heart from the minute I ripped open the mailing box. This is not only a cookbook but a guide. A guide to living and eating well, consciously, and sustainably. Amy guides you through her eating philosophy, her pantry, and basic ways to prepare whole foods. It's all done in an inspiring and positive way; she isn't judging. You're simply inspired to adopt her ideas and incorporate her way of cooking and eating into your everyday life.
The book is filled with glorious looking, delicious vegetarian recipes. At this point, I must pinpoint how well Johnny Miller has been able to capture the beauty of this book; his photography is one the reasons why this book is so fascinating. Amy has a talent of combining different flavors and textures into an exciting dish. Although most of her recipes are vegan, gluten-free, and dairy-free, they don't feel like they're lacking of anything. In the last couple of weeks, I've prepared several dishes: red lentil soup (so simple yet full of flavor! definitely going to include it into our menu when I'm going on a hiking trip to Lapland with some friends later this month), quinoa betroot salad (went totally crazy over it), and beetroot chickpea cakes (yes, please) to name a few. And I'm still looking for more! Cherry coconut granola, black sesame flaxseed dressing, strawberry rose kanten, aubergine curry... Yeah, I'm excited and inspired. So inspired.
It was hard to choose which recipe to share with you here on the blog. So many delicious options! As the book's salad section was especially appealing to me, I decided to share a summery salad with you guys. This quinoa salad was the first dish I made from the book once I got it (on the very first day I may add). I love all the different textures and flavors, the fact that it's straightforward to make (don't be scared by the multiple components), keeps well for hours or even a day or two, and is perfect to share with a group of friends or to take to a picnic or to the beach. I made a few small changes to the original recipe: I chose to grill the veggies on the grill instead of roasting them in the oven and left out olives because of personal preferences. Amy has an excellent, super easy and quick to make harissa paste recipe in her book but you can certainly use store-bought harissa as well. However, I strongly encourage you to make your own.
Hope you're enjoying some sunny days on the beach...preferably with a large serving of this salad. Let's all celebrate a bowl of whole food goodness!
Quinoa Salad with Grilled Summer Vegetables & Harissa
Slightly adapted from At Home in the Whole Food Kitchen: Celebrating the Art of Eating Well by Amy Chaplin

serves 4 to 6
You can either grill the vegetables on the grill or roast them in the oven. I've included instructions for both methods below.

In the recipe, you're asked to roll cut the zucchinis. This is a really great cutting technique resulting in nice, interesting looking pieces. So how does it work? You simply slice off pieces at a 45-degree angle and make a quarter turn between each cut. Notice that the cut is always made in the same place. You can check out this tutorial from Saveur.
 
2 zucchinis, roll cut into 2,5 cm (1") pieces
2 red bell peppers, deseeded & cut into 2,5 cm (1") pieces
300 g (5 dl; 2 cups) cherry tomatoes, large ones cut in half
5 tbsp extra virgin olive oil
fine sea salt
1 red onion, cut into ~1,5 cm (½") wedges
720 g (10 dl; 4 cups) cooked white or red quinoa, cooled (about 170 g / 1 cup uncooked)
5 ⅓ tbsp (⅓ cup) harissa
40 g (2 ½ dl; 1 cup) chopped flat-leaf parsley
140 g feta, drained & crumbled

If you choose to grill the vegetables on the grill, prepare the grill. If you're roasting the vegetables in the oven, preheat the oven to 200°C (400°F). Line 2 baking sheets with parchment paper. Set aside.
Put zucchinis, bell peppers, and cherry tomatoes into a bowl and toss with 3 tbsp of olive oil and ½ tsp salt. Mix until everything is well coated. Grill vegetables on the grill until tender and grill marks appear. Alternatively, divide vegetables between baking sheets and spread out into a single layer. Roast for 25 minutes. Stir, rotate trays, and roast for 10 more minutes, or until browning. Remove from the oven and set aside to cool.
To caramelize the onion, warm 2 tbsp olive oil in a large frying pan over medium heat. Add onion wedges and sauté for about 5 minutes. Lower the heat a bit and cook for 15 to 20 minutes, stirring every now and then, or until soft and wonderfully caramelized. Add a pinch of salt and set aside to cool.
Put quinoa into a large bowl and fluff with a fork. Add harissa paste and mix well. Add the grilled vegetables, caramelized onions, and parsley. Toss to combine. Season to taste with more salt. Top with crumbled feta and serve.
The salad keeps well in the fridge for a couple of days. Just bring it back to room temperature before serving.
Disclaimer: I was sent a copy of At Home in the Whole Food Kitchen from the publisher, Jacqui Small LLP, free of charge. However, I wasn't compensated for this review. As always, all opinions are my own.